I'm finally in a "Christmasy" mood!! I don't know, for some reason I just wasn't feeling it this year. I was on some "I can't wait for it to be over" type of stuff. But, this past weekend it hit me. I found myself singing Christmas songs out of nowhere.. [Which reminds me, I gotta find my Temptations Christmas tape… YES!! I said TAPE! It just isn't x-mas without it. =)] and just being xtra happy for no reason. I even broke out the Christmas movies. So, yeah, it snuck up on me out of nowhere. Santa must've slipped it in my drink because I definitely wasn't feeling it at all this year. I'm not mad though..
I didn't ask for anything for the first time in my life! lol. For one, I feel too old to be posting lists on the fridge. Two, I don't want people shopping for me, then be broke later, because WE ARE in a recession.. And three, what I want most can't be bought. Soo, If I get gifts, good! If not, I'll be fine. I'd much rather hold onto this happiness that hit me in the head recently and be drama+stress free for as long as I can. I'll leave the toys to the kiddies.

Speaking of kids, My nephew gave my sister his list last week..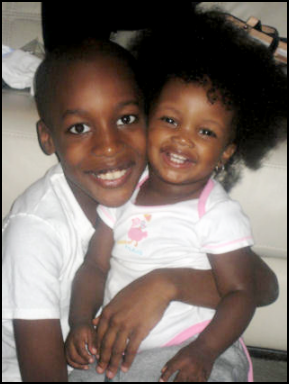 She told him and my oldest niece to write five things they want [because she has four kids] .. So his list was:
1. "Three games for my Wii + a memory card"
2. "Three games for my X-box 360 + a memory card"
3. "A converter" [something to make one of those games do something extra, I don't know what it is but she does.]
4. "A sidekick phone like Crystal got" [Mind you, I haven't had that phone in almost two years]
5. "$98"
Am I buggin'? Or was the first line four things alone?Lol. I thought that was the funniest because she thought she was gonna save money by saying "write five things" and he wrote well over five anyway. Then I realized the $98 he asked for.. that was even funnier. He decided to let her keep a whole $2.. Knowing him he probably got $2 stashed away somewhere until x-mas to make that 98, 100.

I love those kids, I swear. These are my other nieces: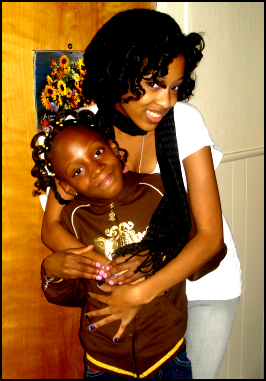 [my oldest]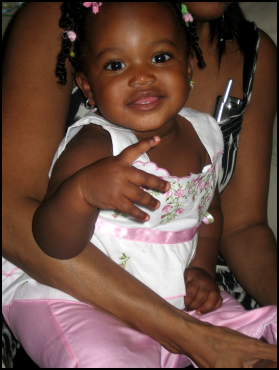 [youngest]

[and Tyara who's in the pic with my nephew is in the middle]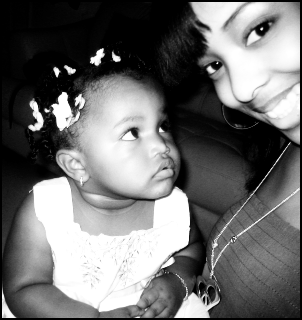 [I was like "say cheese Raye". Looks like she's sayin' "my aunt is nuts." lmaoo.]
=]