I DID NOT order the "On the prowl" nail polish from the Hello Kitty MAC collection. Why? Because when I went to order it the next day after it came out, it was sold out..and I just don't have the patience for the foolishness w| MAC. They always seem to sell out of the things that I want. SO, I searched some more and I found that China Glaze had the cream gray color!! Yay! I ordered it along with ten other colors[I have a nail polish problem] and they came today!! I'm very excited. I want to wear them all, but of course I only have ten fingers. I'll probably be changing my nail polish every other day until I get it out of my system. Smh. Back to my old habits.

Anyway, I wanted to show you guysss what colors I got!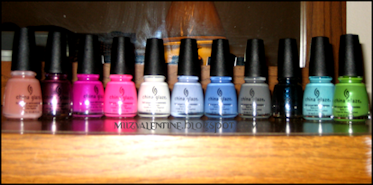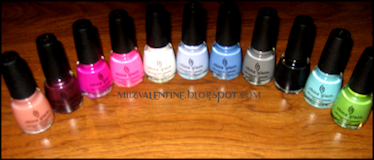 [I WILL be getting mooore!]


I also got my Sonia Kashuk make-up brushes last week.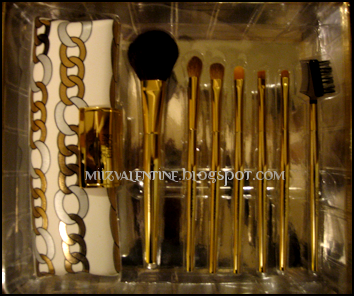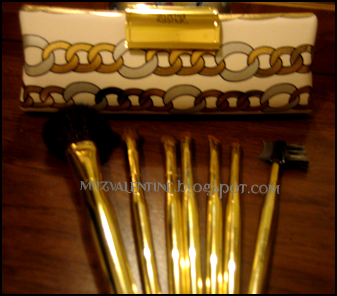 I'm not a huuge fan of gold, not jewlery wise atleast, but I figured it didn't too much matter. Very few people will see my brushes anyway. Sonia Kashuk is a make-up artist that has her own line in Target! I've heard great things about her brushes.. and my fave make-up artist, Lauren[QueenofBlending |youtube.com/queenofblendingmua| check her out; she's dope!] uses them. I figured what better brushes to learn with, right? Right!

That's all for now! I didn't take pictures of anything else, and this blog is interfering with me watching my favorite show eveeer!
Gotta Go!
XOOX