This is a line of shampoo and conditioner that I wanted to try once I decided to go natural(I'll speak more about my decision in a later post)! This line is sold at Sally Beauty Supply, and it retails for $9.49($8.49 if you're a Sally's beauty club member) each bottle. They were buy two get one free when I purchased!! Really great deal!
I originally went to Sally's to purchase the whole collection but, at the time they didn't have the oil treatment.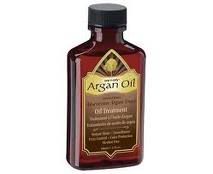 I ended up getting the Moisture Repair Shampoo, Conditioner and the Restorative Mask. The shampoo and conditioner are both sulfate, phosphate, and paraben free, which is awesome! I plan to go back to see if they have the oil in stock very soon. Right now, I'm using a different oil so I wasn't SO sad that they didn't have this one.. but I'm definitely going to try it!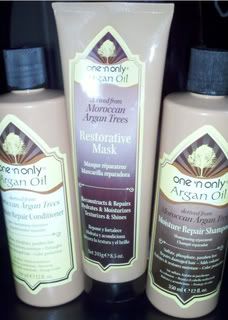 WHAT IT CLAIMS:
One 'n Only Argan Oil Moisture Repair Shampoo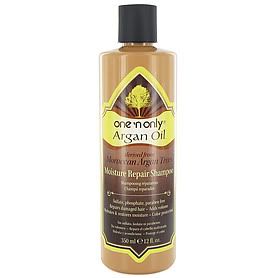 One 'n Only Argan Oil Moisture Repair Shampoo is a gentle cleansing formula that hydrates and restores moisture levels, improving the overall health and appearance of the hair. This formula is Sulfate, Phosphate and Paraben free, which makes it safe for chemically and color treated hair. Helps repair damage caused by chemicals, excessive heat from styling, and environmental factors.

One 'n Only Argan Oil Moisture Repair Conditioner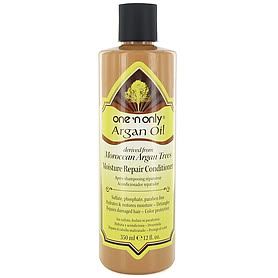 One 'n Only Argan Oil Moisture Repair Conditioner is a daily conditioner that helps reconstruct, detangle and replenish moisture levels, instantly nourishing dull, weak, and damaged hair. Helps repair and smooth the cuticle and helps improve the structure of the hair. Improves shine and manageability. Provides color protection.

One 'n Only Argan Oil Restorative Mask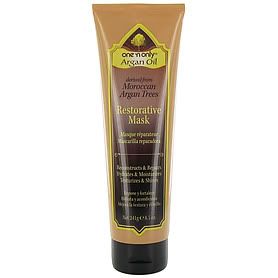 One 'n Only Argan Oil Restorative Mask is formulated to help improve texture and manageability. Leaves hair looking healthy with incredible shine. Provides color protection and helps reverse damage caused by environmental factors, heat stress, and chemical color treatments.

____________

My Opinion: These products are definitely true to claim when it comes to providing moisture. The shampoo gives a GREAT lather and when it rinses out leaves your hair feeling so smooth and healthy.

The conditioner definitely makes it a breeze to detangle (which is a relief for my transition).. But, I find that with the conditioner, the front portion of my hair (which is bleached blonde) was a little harder to detangle. I'm thinking it has something to do with damage that the bleach caused because it's only harder to detangle that one part of my hair!

I didn't really see much difference in results between the Moisture Repair Conditioner and the Restorative Mask. My hair pretty much felt the same after using each one. The Restorative Mask is more of a deep conditioner, but they both give MY hair the same result.

I absolutely adore this line, and it has officially become a part of my hair care routine. I've been searching and searching for a shampoo and conditioner that I could stick to using and this is definitely it. It's perfect for someone like me who doesn't like greasy, weighed down hair because I don't have to use very much oil, or moisturizing products after my wash. Also, I forgot to mention how good it smells! I'm very satisfied with these products, and hopefully I'll love the oil just as much.(I will do a review on it once I've used it for a while.) This line is for all hair types, so I recommend it to anyone whose looking to try a new, great hair care line!