Happy New Year guys ! =)

As promised, I'm back with a post full of nail designs that I've done. Some with the help of Konad, some by hand. Nail Art and polishing my nails has been a hobby of mine for about two years now. At one point I was polishing my nails everyday, just because I found it fun. Now, since I don't have as much time I try to wear a manicure for at least 3 days. With my job, they begin to chip by then anyway. This whole obsession started with me trying not to bite my nails, and having polish on them was the only thing that kept them out of my mouth because I didn't want to ruin it. Now I'm more about experimenting with different things. I really find it fun. I just received my first nail polish rack today and put it up on my bedroom wall. I LOVE.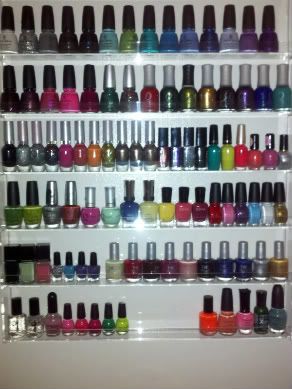 I already need another one. I had no idea I had that many until they were up there. I'm gonna order another one really soon because there are a lot of spring nail polish collections that I'll be getting! I'll try to post those for you guys, in case you're interested as well ! But for now, onto the pics. These were taken with my old cell phone so excuse the quality. I didn't know at the time that I would be posting them anywhere.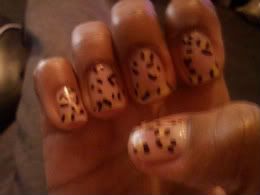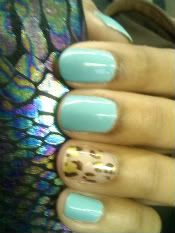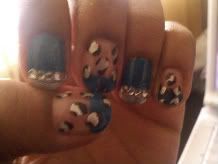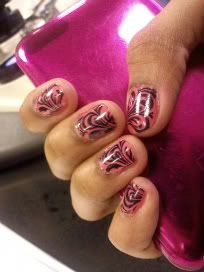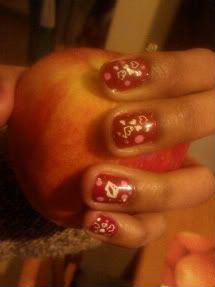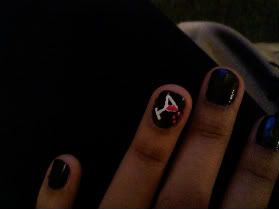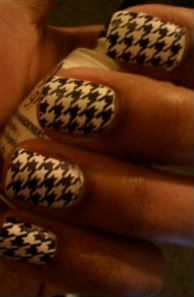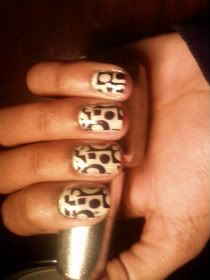 XOXOO